GWNET leads the development of several regional and global women mentoring programmes, with the goal of advancing the role of women as agents of change in society and promoting best practices within the sustainable energy sector.
In this regard, GWNET has led or is leading the following mentorship programmes (click on each heading below to learn more). Additionally, you can find a list of all GWNET Mentoring Programme participants here and mentors here.
Why Mentorship?
One of the factors contributing to low recruitment and retention rates in STEM careers for women is the lack of appropriate women role models and mentors resulting in alienation from these disciplines, according to the World Economic Forum. Both men and women need mentoring, a factor associated with a higher likelihood of promotion.
Women can benefit from the insight into negotiating the internal politics of an organisation, and a woman mentor is particularly beneficial. (Women for Sustainable Energy – Strategies to Foster Women's Talent for Transformational Change, GWNET, 2020).
For Mentees
Gaining experience from seasoned professionals
Enhancing strengths, overcoming weaknesses
Concrete goals & career-enhancing activities
Personal development: potentials, competencies, values
Innovative ideas & strategic thinking
For Mentors
Insights into other fields and younger generation issues
Conscious reflection about one's own career
Facilitating growth of young talents
Encouraging women in the workforce
Knowledge transfer and reputation as a mentor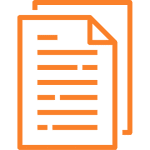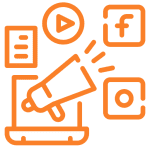 An active online storytelling campaign
Become a Mentor
GWNET is looking for senior professionals who are eager to make a difference and have a positive impact on a younger woman's career in the energy sector. With the ever-changing dynamics of the business fields, digitalisation, knowledge and knowledge sharing has become more important than ever. 
As a mentor, you get the opportunity to give something valuable back to more junior professionals and to expand your own knowledge through the mentees' perspective. Mentoring will contribute to personal and professional development for both you and your mentee, as well as, shaping the direction of future generations within your field of expertise. If you are interested in volunteering as a mentor in one of GWNET's mentoring programmes (which involves approx. 1 – 1.5 hours of engagement per month plus optional participation in knowledge-transfer webinars), kindly fill in our Mentor Datasheet.
Become a GWNET Mentor