GWNET brings you the 2nd instalment of the "Meet the Women in Clean Cooking" series which celebrates the work and achievements of the women who are part of the Clean Cooking Mentorship Program. This program is made up of 30 mentee-mentor tandems, with mentees from over 15 countries. Meet Clean Cooking mentee, Ruth Gicharu, IT Manager at M-Gas in Kenya.
---
1) Tell us a little about yourself. What do you love most about what you do?
My name is Ruth Gicharu. My educational background is in Information Technology. I have about 7 years of experience in Technology and one year of experience working in the clean cooking sector.
What I love most about what I do is feeling a sense of accomplishment when I solve a problem and increase efficiency in my organization. Having a boss that appreciates my work motivates me to achieve more.
2) What were your goals when you started working in clean cooking? How have these evolved?
My goals when I started working in clean cooking were to be part of the movement that brings a cleaner cooking solution. However, I did not fully understand the impact it has on women and young children at that time. With one year in the clean cooking sector, I am now starting to understand the risks of dirty fuels and I am beginning to create awareness of what clean cooking solutions can do and how integral they are in achieving the sustainable development goals.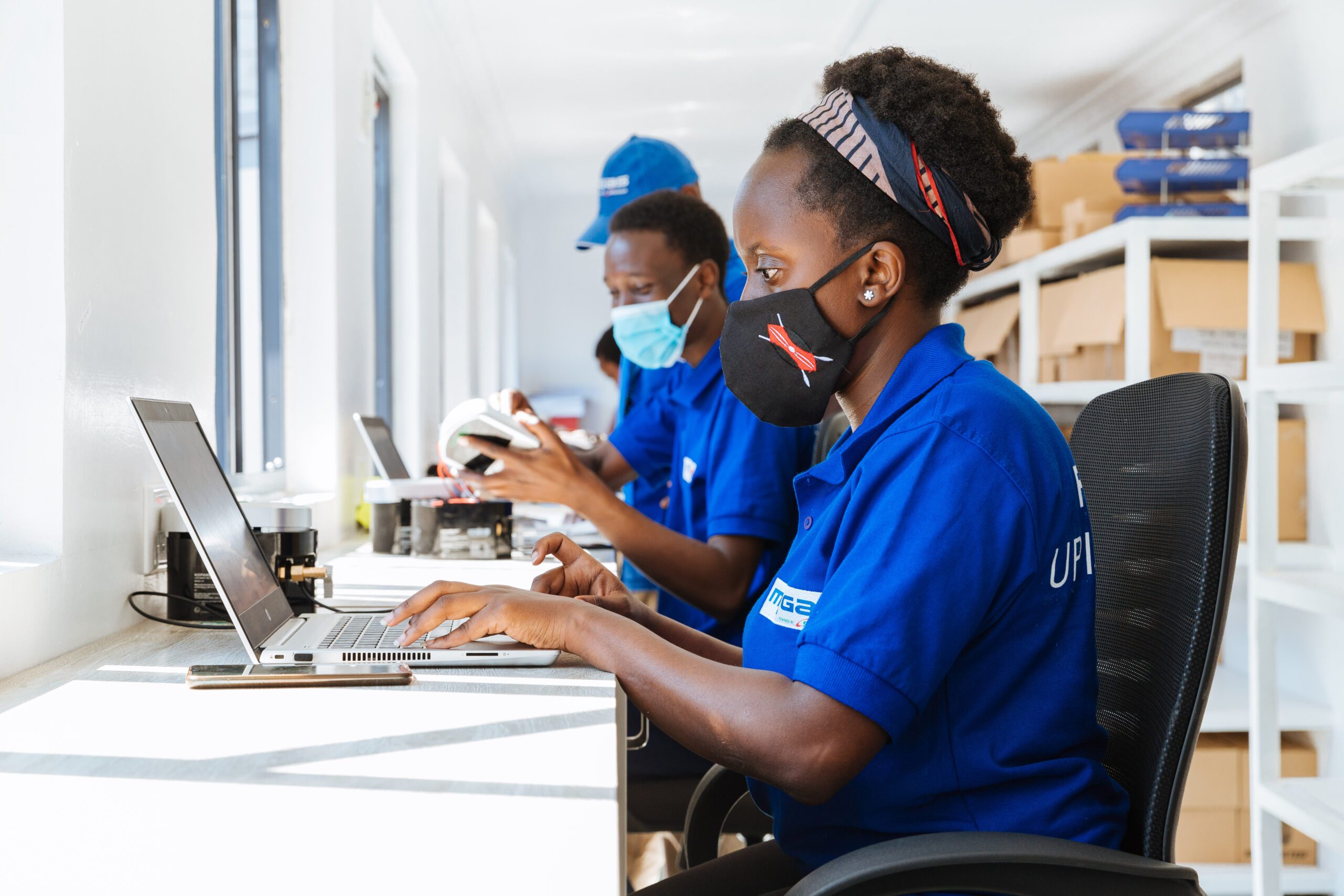 3) What are the opportunities for clean cooking in your country?
There are not as many opportunities for clean cooking in my country Kenya. Very few companies have invested in the sector like Circle Gas and Pay-Go. It is normally overlooked yet it plays a huge role in addressing poverty, inequality and climate change which are key to achieving the sustainable development goals. The sector is slowly taking shape and I think in the next couple of years it will have a wealth of opportunities.
4) What challenges have you faced in the sector? Can you tell us how you overcame (or are overcoming) this challenge(s)?
The challenges I have faced in this sector are many, however, they have helped me develop a growth mindset. Being part of the team that works on improving the smart meter technology, I see that there is little data available that we can utilise. However, it has made me think outside the box to solve problems. It has also made us come up with a conclusive test book to test our meters.
Another challenge has been connectivity in our area of operation. Low-income areas are densely populated with many tall buildings making signal penetration very difficult. I have been able to overcome this challenge by working hand in hand with our telco partner Safaricom who has provided dedicated support and now we are seeing great improvement.
Another challenge has been in leading a large growing team. I had not done this before, and I am taking some courses and have joined this mentorship program so that I can continue to see growth in my leadership skills.
5) Where would you like to be in 5 years and how can this mentorship program support this long-term goal?
In the next couple of years, I want to continue to grow my leadership skills and I would not mind becoming someone who could coach and mentor other women in my sector. I see myself taking on complex assignments at work to fully immerse myself in smart meter technology.
I would also like to be an ambassador and expert in my field in the clean cooking sector.
I think this mentorship program will support me to improve my leadership skills, build confidence and presence at the workplace, and work on my personal brand. Additionally, I would like to learn how to attain a work-life balance.
6) What advice would you give to women hoping to join the clean cooking sector?
Welcome!! You are the change we need in this sector. We also need your help to ensure that other women do not die from something that can be prevented. Opportunities are coming up and in the next couple of years, this is the place to be.
Read more about GWNET's mentoring programmes here. 
---