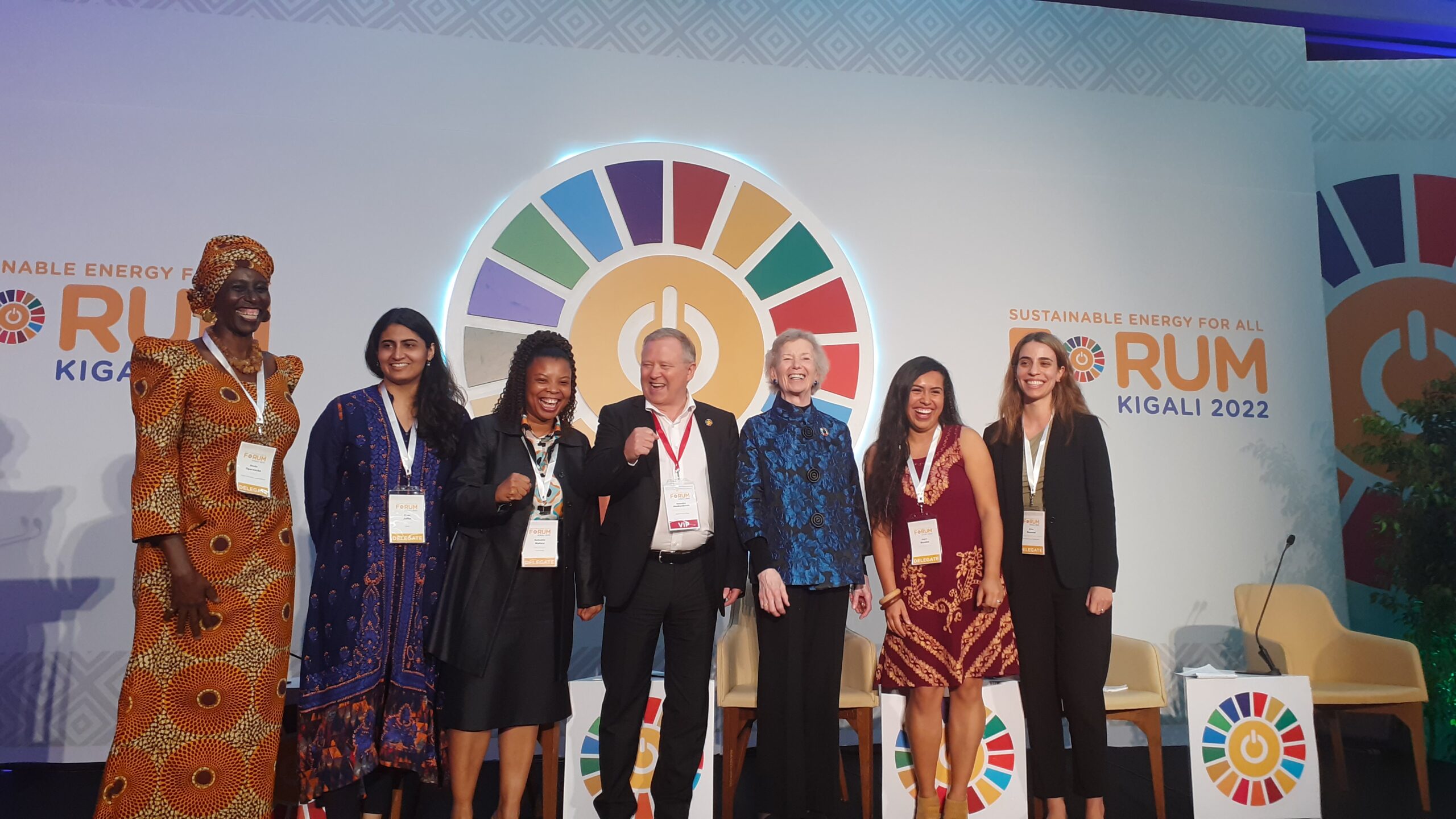 Date: May 18th 2022 (12:15 – 13:00 CAT)
Location: Kigali, Rwanda
Description: The SEforALL 2022 Global Forum, organised by Sustainable Energy for All (SEforALL) and the Government of Rwanda, was a landmark global gathering bringing people together to take stock of progress, showcase success and identify solutions to achieve faster, broader gains towards sustainable energy for all.
As part of the Forum, UNIDO in collaboration with SEforAll, ENERGIA and GWNET co-hosted the side event All Hands-on Deck: Catalyzing action for a just, inclusive and gender-responsive energy transition, as part of the Gender and Energy Compact's commitment to contribute to women's economic empowerment.
This session brought together government officials and representatives from organisations working to empower women in the field of sustainable energy as well as women that lead the energy transition. The main objective was to open a space for women to tell their stories and for organisations to showcase how their efforts have actually impacted the lives of women and their opportunities.
In parallel, this event served as a call to action for the multiple stakeholders participating in the SEforALL Global Forum to unveil how important it is to develop gender-transformative initiatives to tackle inequality in the sustainable energy sector and endorse the Gender and Energy Compact. 
The session featured welcome remarks from Benedikt Höskuldsson, Special Envoy for International Affairs and International Development, Iceland and High-Level Women Representative Mary Robinson, Former President of Ireland.
Furthermore, the session included a panel moderated by ​Sheila Oparaocha, Director, ENERGIA, with the following speakers:
Huda Jaffer, Director at SELCO Foundation
Carlo Papa, Managing Director of Enel Foundation
Rethabile Mafura, Country Director at African Clean Energy (ACE)
Joyce Mendez, Regional Focal Point for Latin America and Caribbean, SDG7 Youth Constituency
Evita Moawad, Sustainable Energy Expert at UNIDO gave the closing remarks.