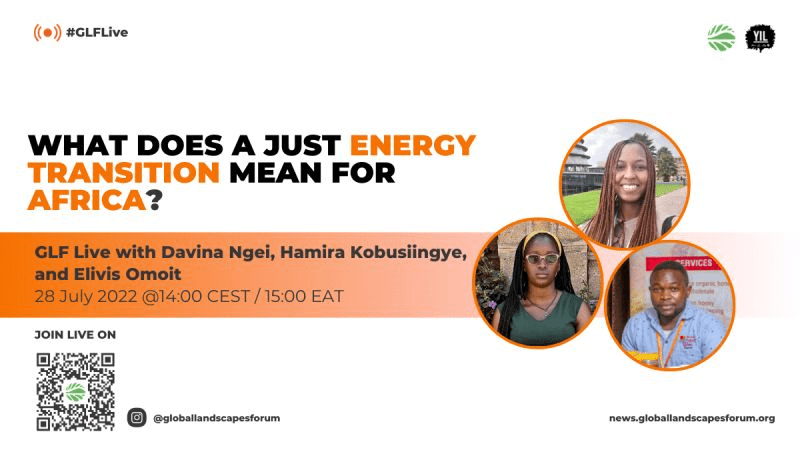 Date: July 28th 2022 (15:00 EAT)
Location: Instagram Live
Description: The Instagram Live event 'In Africa, how can a just energy transition be achieved?' was held on 28th July, as an initiative of Youth in Landscapes and the Global Landscapes Forum.
This youth-led GLF Live welcomed GWNET communications manager, Davina Ngei, and climate and health activist, Hamira Kobusingye, to discuss what it will take to achieve a just energy transition for Africa.
During the event, the speakers provided the audience with key insights into the energy transition in Africa, highlighting gender challenges and opportunities, climate justice, gaps in policy and financing, investments in gas and oil exploration, and participation of youth in the transition.