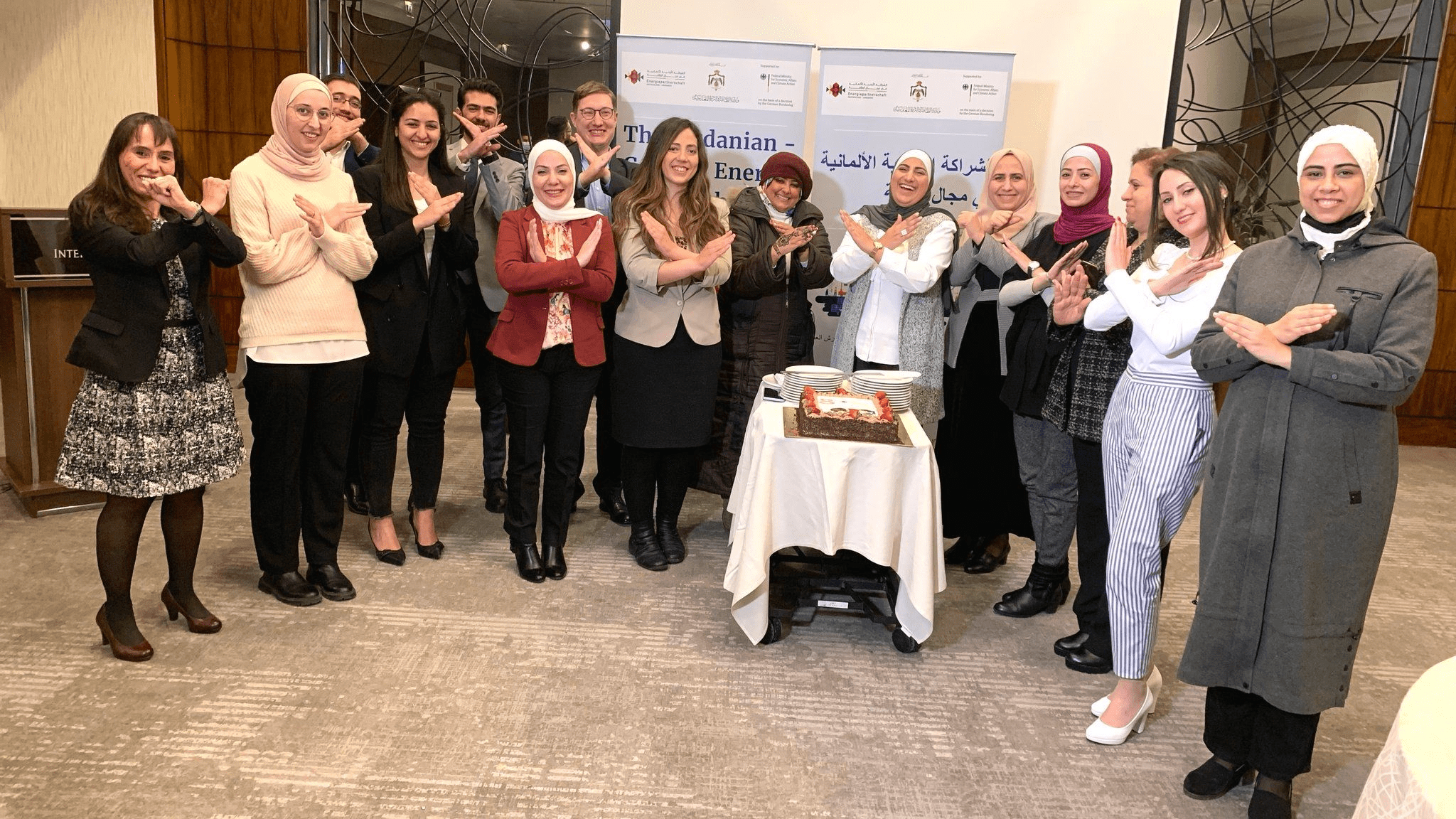 Date: March 8th 2022 (11:00 – 14:30 Amman time)
Location: InterContinental Amman Hotel, Amman, Jordan
Description: To mark International Women's Day, the Jordanian German Energy Partnership hosted a Mentees Networking Event for Jordanian participants of the "Energising Women to Advance the Energy Transition Mentoring Programme," organised by GWNET in partnership with GIZ and on behalf of the German Federal Ministry for Economic Affairs and Climate Action (BMWk).
The aim of the event was to advance the careers of women working in the energy sector and highlight the role of women as drivers of change in the energy transition.
Read the full agenda.