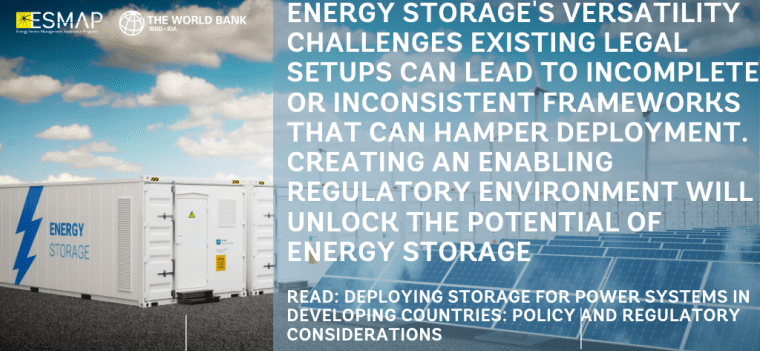 Date: September 14, 2020 @ 8:30 GMT -4
Location: Online
Description: GWNET Executive Director, Christine Lins, took part in a high-level panel discussion, focused on how to better support local community development in the areas of implementation of renewable storage projects through actions increasing their resilience and enhancing their livelihoods with a special focus on women empowerment and the new employment opportunities across the Renewable+Storage value chain.
This event was presented by the World Bank's Energy Sector Management Assistance Program (ESMAP) which focused on the progress and activities taken since the Climate Action Summit on the Energy Storage initiative. This event brought together key stakeholders from the public and private sector to review the current status of the initiative as well as discuss how an integrated and multi-dimensional approach can improve the socio-economic benefits triggered by renewable+storage projects, fostering sustainable development. It explored enhancing the involvement of the local players on the solar/wind/storage value chain in a competitive manner to the extent possible, maximizing jobs creation, skills development and transfer of knowledge.
Other members of the panel included:
Mr. Mustapha Bakkoury, CEO, Masen, Morocco
Ms. Mafalda Duarte, Head, Climate Investment Funds, World Bank
Ms. Rabia Ferroukhi, Director, Knowledge, Policy and Finance Centre, IRENA
Mr. Mkhulu Mathe, Manager of the Energy Materials at the Council for Scientific and Industrial Research, South Africa
Mr. Paddy Padmanathan, CEO Acwa Power
Watch the event recording here.