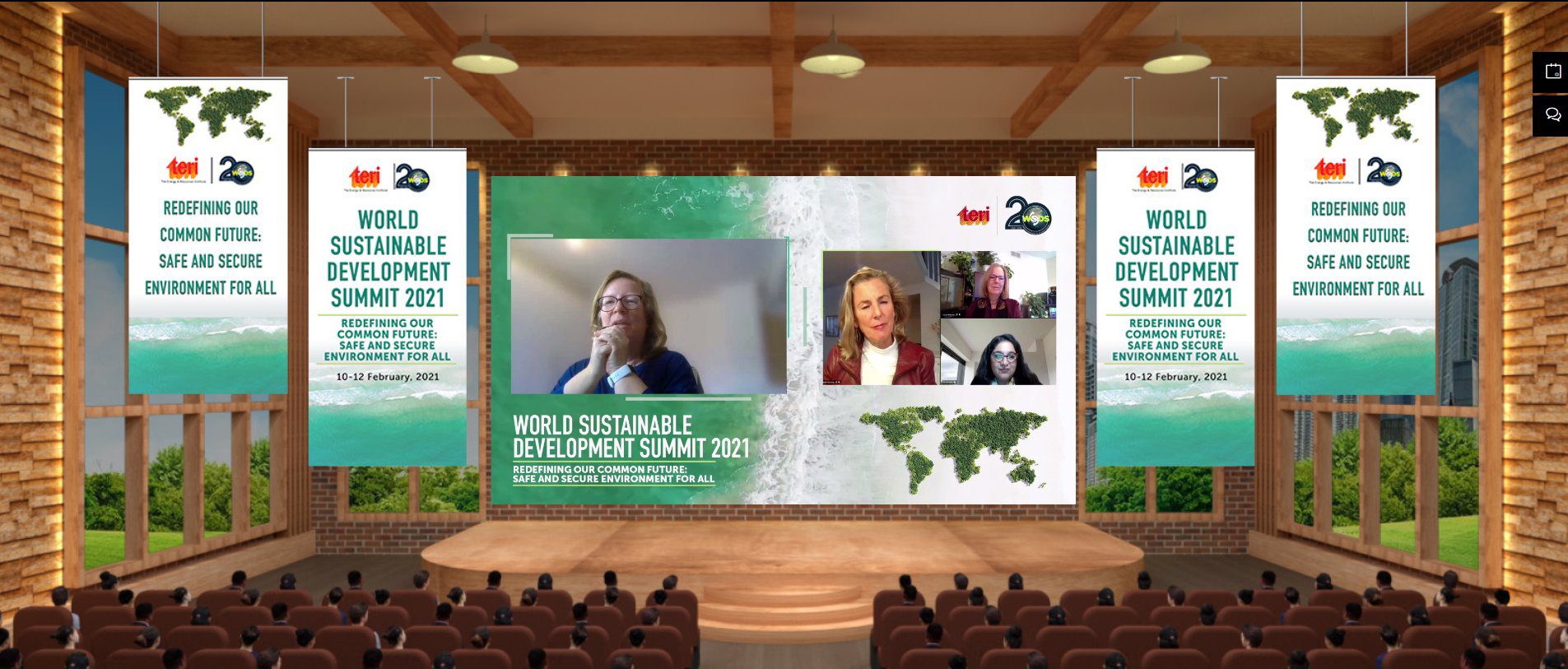 Date: February 11, 2021
Location: Online, 18:35 – 19:20 hrs (IST)
Description: GWNET Executive Director, Christine Lins, took part in the thematic track 'Women on the Rise: Prioritising Gender Equity as a Business Imperative ' which was held as part of the annual flagship World Sustainable Development Summit.
Under this thematic track, Christine spoke on a panel titled, 'Diversity & Inclusion: Gender Equity as a Business Imperative', where she engaged in discussions on the broader processes and procedures to incentivize businesses to mobilise their resources towards impacting gender equity and women's empowerment as part of their business model. The panel further deliberated on the importance of creating evidence and accountability tools to bridge gap gaps.
Key questions on the discussion included:
How can we better understand the business impacts of gender equity and women's empowerment across the value chain?
Can investments be prioritized based on women's needs and business objectives?
What kind of instruments, processes and gender-responsive measurements need to be planned to explain gender gaps and challenges?
Can equity & justice be coded into data analytics of business?
Other panellists included:
Ms Gauri Jauhar, Executive Director, IHS Markit (moderator)
Ms Katie McGinty, Vice President & Chief Sustainability, Government and
Regulatory Affairs Officer, Johnson Controls
Dr Laurel Harmon, Vice President, LanzaTech
Ms Alexandra Palt, Chief Corporate Sustainability Officer, L'Oréal and
Executive Vice President of the Foundation L'Oréal
Watch the webinar recording here.