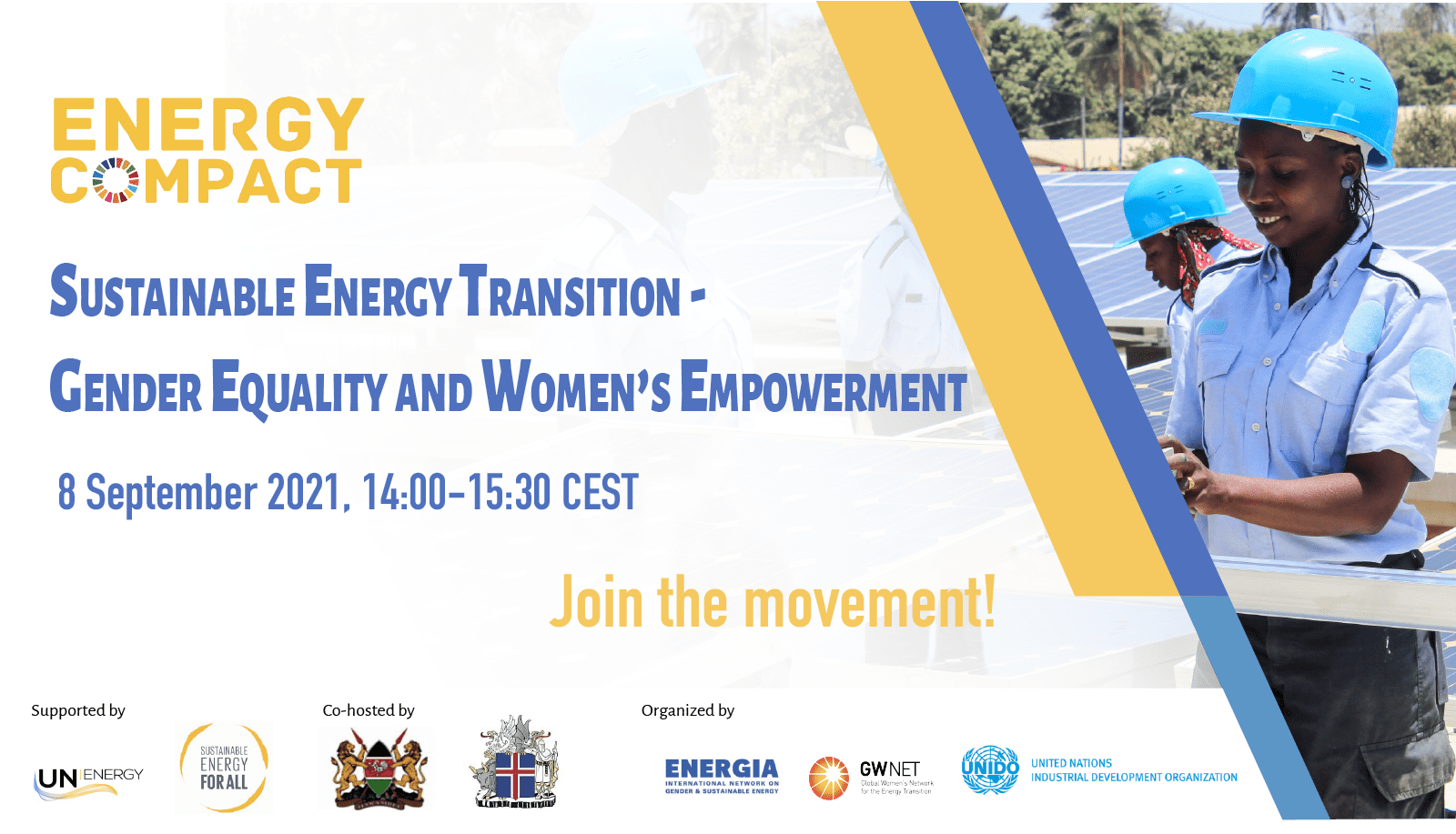 Date: September 8th 2021, 14:00 CEST
Location: Online
Description: ENERGIA, GWNET, UNIDO, UN Women and several partners co-hosted a deep-dive workshop on the gender-energy nexus. The in-depth seminar was an opportunity to call for strong political will, international cooperation, and more funding and investment to promote individual and cooperative actions to accelerate fairness, tolerance and participation in which women and men can also lead and participate equally.
During this event, GWNET Senior Advisor, Irene-Giner Reichl, had the opportunity to advocate for the need for women in the energy transition, which consequently serves as a method for tackling the gender imbalance in the energy sector.
The workshop also:
Provided an overview of the Energy Compact process and background
Explored the need and opportunities for catalyzing action by all stakeholders towards mainstreaming a gender transformative approach in energy transition strategies, initiatives and energy compacts
Presented the idea and explore the process of creating and registering an Energy Compact to catalyze action to enhance gender equality and empower women for SDG7 that is measurable and actionable
Learn more about the Energy Compact on Gender Equality and Women's Empowerment for a Sustainable Energy Transition.