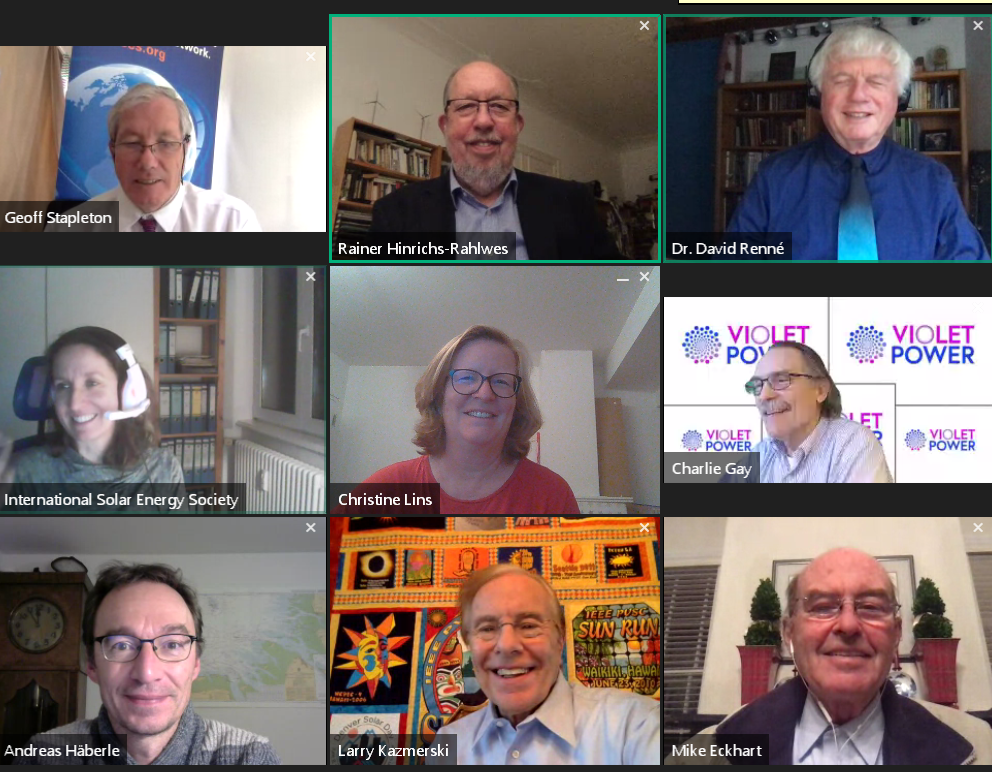 Date: December 4, 2020
Location: Online, 9 pm GMT
Description: The International Solar Energy Society (ISES) has begun a year-long virtual celebration– SWC50 – The Century of Solar, with a two-day looking back – looking forward virtual conference held on 3-4 December.
GWNET Executive Director and ISES board member, Christine Lins, took part in the final session of the conference titled "Moving the Energy Transformation Forward."
The discussions during this session revolved around lessons learnt over the last 50 years, pathways that need to be explored & how to bring it all together – including an ISES roadmap for the next 50 years.
Along with the conference was the launch of the ISES SWC50 The Century of Solar Stories and Vision booklet and the opening of the ISES SWC50 Century of Solar Museum.
Watch the recordings of the conference here.