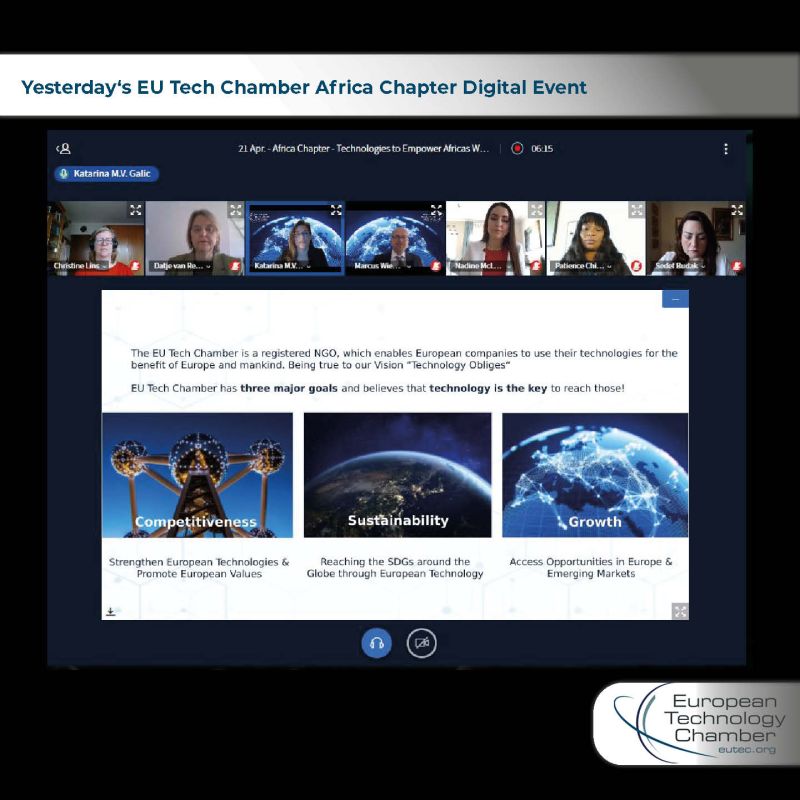 Date: April 21, 2021
Location: Online, 09:00 (CEST)
Description: GWNET Executive Director, Christine Lins, took part in the Digital Talk on "Technologies to Empower Africa´s Women (SDG 5 & 7)", organised by the EU Tech Africa Chapter.
A diverse workplace creates much better ideas that move businesses forward. Getting a variety of women involved in information technology occupations is essential to growing the STEM industry.
The digital talk brought together experts from Africa and Europe to make use of lessons learnt and to develop key recommendations in order to help the African continent achieve its SDG 5 & 7 objectives.
In particular, discussions revolved around the following questions:
What technologies would empower Africa's women, and in what way will they be empowered?
What are some of the fundamental steps required to ensure that there is access to these technologies and that they are sustainable?
What are some of the challenges Africa's women face and how can we change this narrative?
How can Africa's women be encouraged and supported to use and access these technologies?