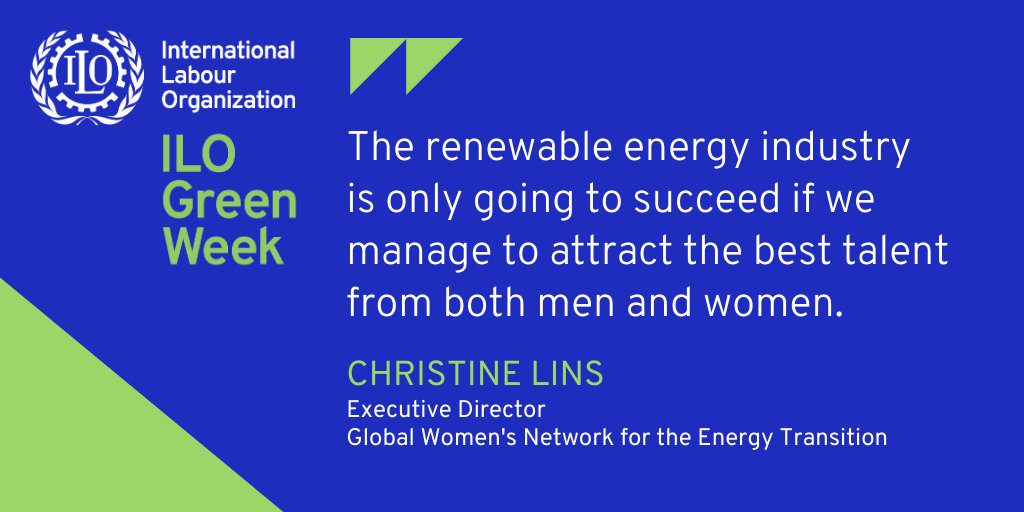 Date: April 20, 2021
Location: Online, 10:00 – 11:00 (CET)
Description: GWNET Executive Director, Christine Lins, took part in a panel at the "Sustainable Energy and Jobs" session at the 2021 ILO Green Week.
The session, hosted by IRENA, featured a brief scene-setting presentation based on key findings of IRENA's work on renewable energy and jobs, followed by a panel of invited experts.
The panel discussions revolved around job creation in the energy transition in the context of a global pandemic that has led to a widespread loss of jobs and livelihoods, as well as the importance of shaping COVID recovery to support the medium- and long-term transformation of energy systems and entire economies.
Watch the recording of the session here.