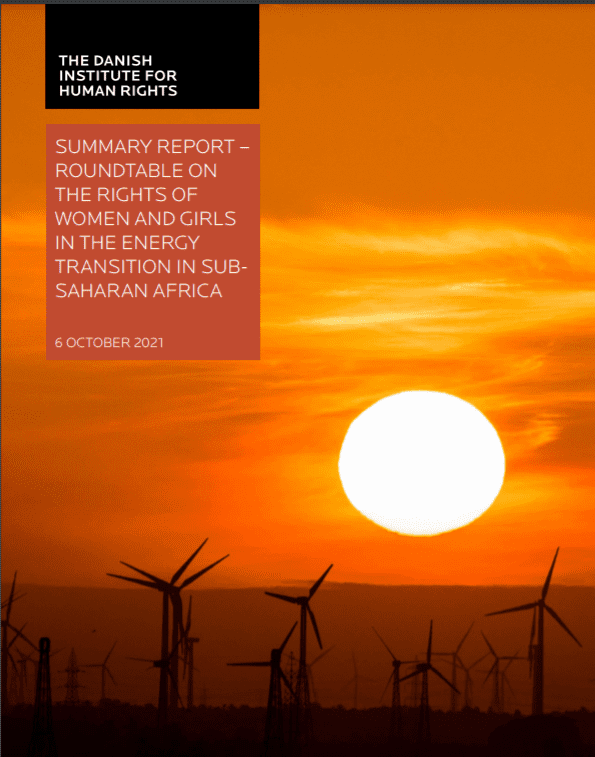 Date: October 6th 2021, 09:00 CEST
Location: Online
Description: The Virtual Roundtable on the Rights of Women and Girls in the Energy Transition in Sub-Saharan Africa hosted by the Danish Institute for Human Rights brought together a group of key stakeholders and experts working on the gender dimensions of the energy transition in Sub-Saharan Africa.
These actors had the opportunity to map out key gender issues, opportunities and recommendations to concretise the fact that:
Renewable energy projects need to fully integrate respect for women and girls' rights, and
Gender considerations should be mainstreamed into energy transition policy and practice, with the goal of collectively working to achieve the goal of achieving gender equality in the energy transition.
GWNET Communications Manager, Davina Ngei, led the keynote address, providing an overview of the current status of gender and energy in Sub-Saharan Africa and sharing examples of how we can support gender equality in order to facilitate a comprehensive and faster energy transition.
Read the Background Scoping Paper and the Summary Report.