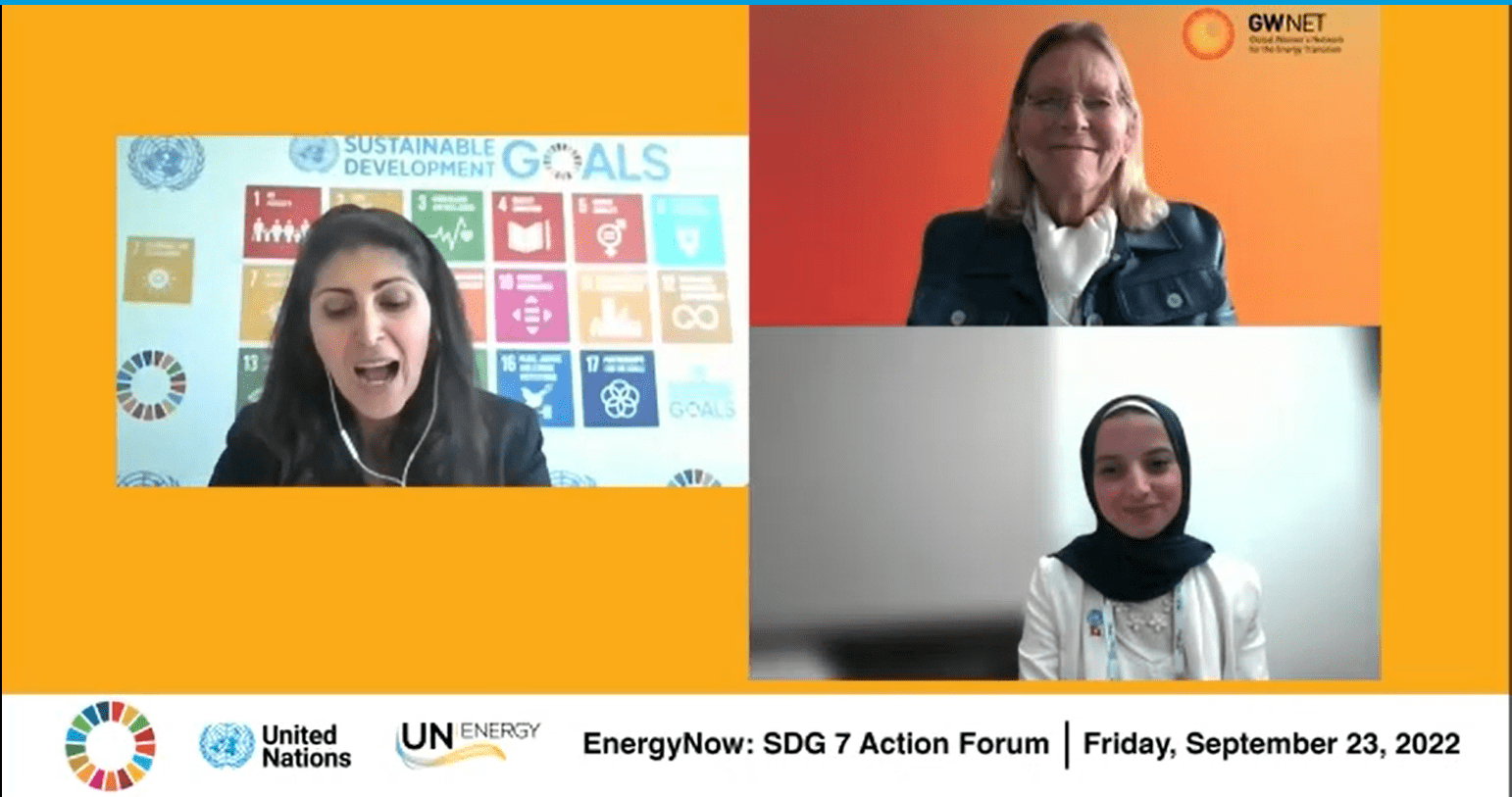 Date: September 23rd, 2022
Location: Online
Description: The roundtable session 'Empowering Women as Change-Makers for a Just, Inclusive Energy Transition' was held on 23rd September, as part of the EnergyNow SDG7 Action Forum.
The event convened by the UN-Energy Secretariat at the UN Department of Economic and Social Affairs (DESA), aimed to "1) share energy action commitments and solutions towards the achievement of SDG7 and net-zero emissions; 2) report progress on Energy Compact commitments totalling over US$ 600 billion to accelerate access and a just, inclusive energy transition; and 3) learn the latest on trends."
GWNET Senior Advisor, Irene Giner-Reichl, took part in the roundtable session which focused on the lack of gender diversity in the energy sector, the role that women play in the energy transition, as well as how they can be supported and empowered within the sector. Irene also shared how GWNET is working to advance the participation of women in energy through advocacy, networking, and mentorship.
The session was moderated by Bahareh Seyedi, Senior Sustainable Development Officer at UNDESA, and included experiences from Asma Rouabhia, Middle East & North Africa Regional Manager with Girl Up.