This post originally appeared on the Women in Wind Newsletter
Today on International Women's Day, the Global Wind Energy Council (GWEC) and the Global Women's Network for the Energy Transition (GWNET) have announced this year's participants and Global Ambassadors for their jointly organized Women in Wind Global Leadership Program.
After receiving over 110 highly competitive applications for this year's program, GWEC and GWNET have chosen 15 participants from 13 countries in emerging markets across the world. The selected applicants will take part in this important initiative to accelerate their careers in the wind sector and join a growing global network of mentorship, knowledge-sharing and empowerment.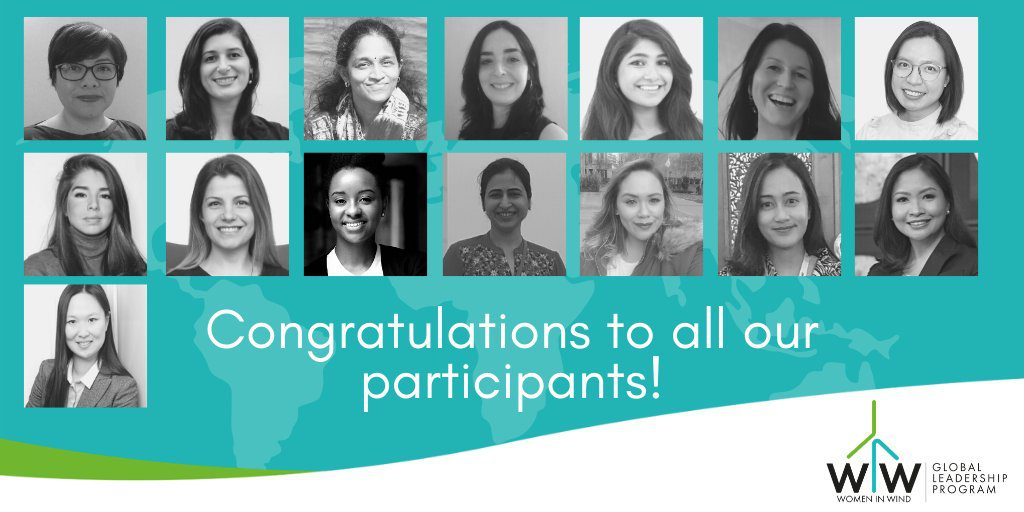 Participants of the Women in Wind Global Leadership Program 2020 are nationals or residents of Argentina, Brazil, India, Indonesia, Kenya, Mexico, the Philippines, Russia, South Africa, Thailand, Turkey, Venezuela, and Vietnam.
The Women in Wind Global Leadership Program has also launched the Global Ambassadors initiative, which initially includes eight representatives of mature and emerging wind markets from Brazil to the UK to Japan. The Global Ambassadors are champions of diversity and sustainability in the wind energy sector. They will also act as contact points on this agenda for the public sector, private sector and media, in order to better address gender diversity within each market's unique context.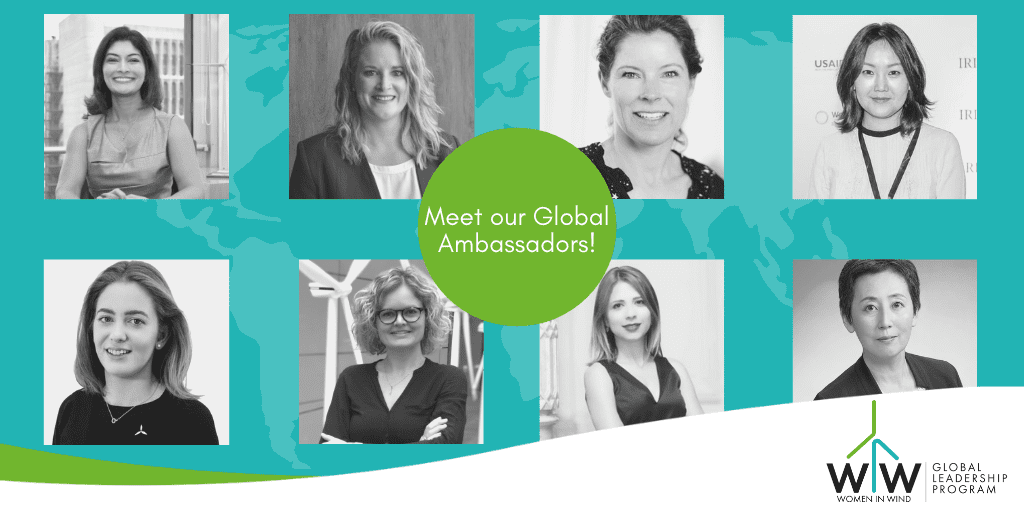 Global Ambassadors include representatives from Brazil, Denmark, Japan, Mongolia, Norway, South Africa, Turkey and the UK, with more to be nominated in the coming months.
What is the Women in Wind Global Leadership Program?
A dedicated program of training and mentoring for women in the wind industry, aimed at providing its participants with global perspectives, high-level experience and the network to advance to leadership positions;
A network of mentors among leading women in the wind industry;
A comprehensive education program that can be expanded upon year-on-year to consistently incorporate the latest technology developments and best practices from the industry, covering the areas of policy and advocacy, project management, project financing, turbine engineering and more;
A platform to assist leading companies in the sector in identifying talent and reaching new gender equality benchmarks, allowing them to fully leverage their human resources; and,
A growing network of alumni who can serve as mentors for the next generation of women entering the industry over the next decade, as wind becomes one of the world's dominant energy sources.
If you have any questions about the Women in Wind Global Leadership Program or are interested in becoming a Program Partner, please do not hesitate to reach out by sending an email to womeninwind@gwec.net.