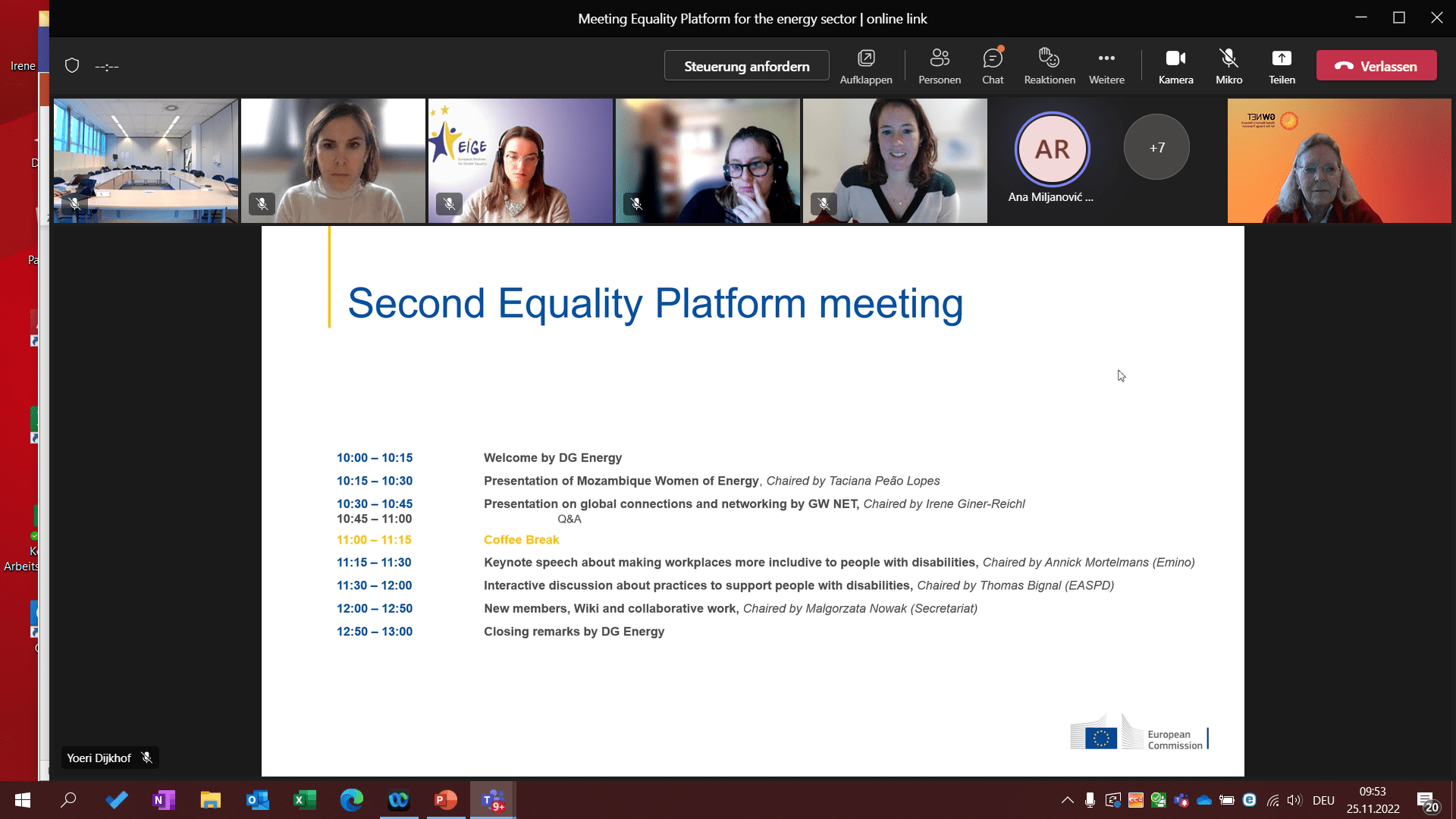 Date: November 25, 2022
Location: Online + Brussels, Belgium (09:30 – 13:00 CET)
Description: The second networking event for the Equality Platform for the energy sector was held in a hybrid format – online and in Brussels, organised by the European Union Commission.
The event aimed to "discuss how to make the energy sector more inclusive and equal, in particular how we can make an organisation or company able to support people with disabilities. In addition, we will discuss what we can learn about equal-opportunity workplaces from networking and international cooperation."
As part of this event, GWNET Senior Advisor, Irene Giner-Reichl, led a presentation on global connections and networking, highlighting the benefits of this to women's advancement within the sector, and spotlighting the work of different women's energy networks around the world.
Learn more about the Equality Platform and how you can become a member.