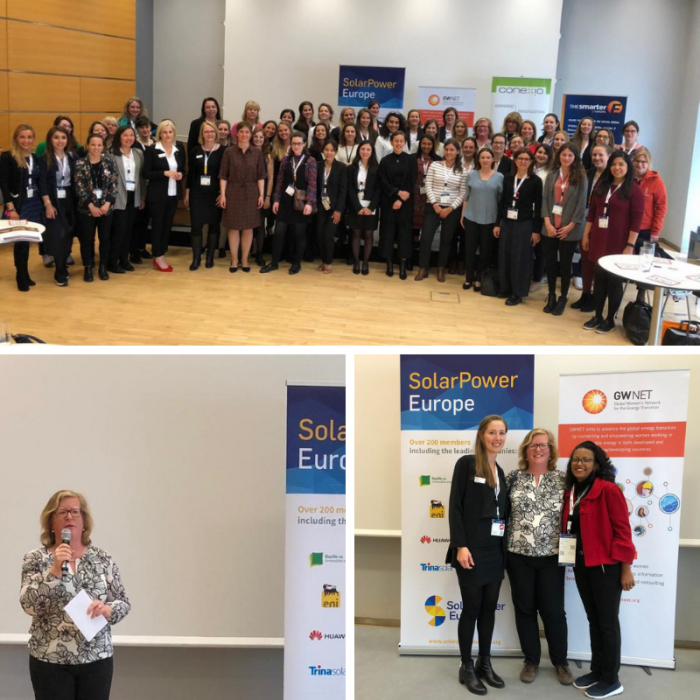 Date: May 15, 2019
Time: 11.30 – 13.30
Location: Munich, Germany
Description: Executive Director, Christine Lins, spoke at the Women's Networking Lunch side event at Intersolar Europe, sharing facts and figures related to women's participation in the energy sector.
This networking lunch aimed to connect women as one part of the solution to the problem of under-representation of women in the solar sector, including in senior management positions.
View the program and registration details here.