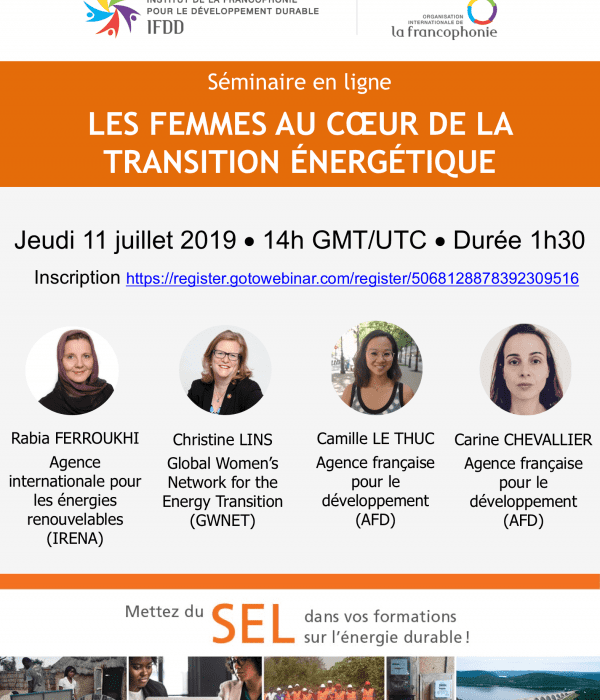 Date: July 11, 2019
Time: 14.00 GMT
Location: Online Seminar
Description: Executive Director, Christine Lins, and GWNET Board Member, Rabia Ferroukhi spoke at an online seminar titled Les femmes au coeur de la transition énergétique (Women at the Heart of the Energy Transition).
Some of the issues that were addressed in the seminar include: Could the energy transition be accelerated thanks to a stronger presence of women's skills, talents and ideas in the energy sector? What are the findings of the recent IRENA report on the place of women in the energy sector? How to strengthen the role of women in the energy transition? How to promote the integration of gender in electric operators? 
Watch the seminar recording here. Please note that this online seminar was conducted in French.