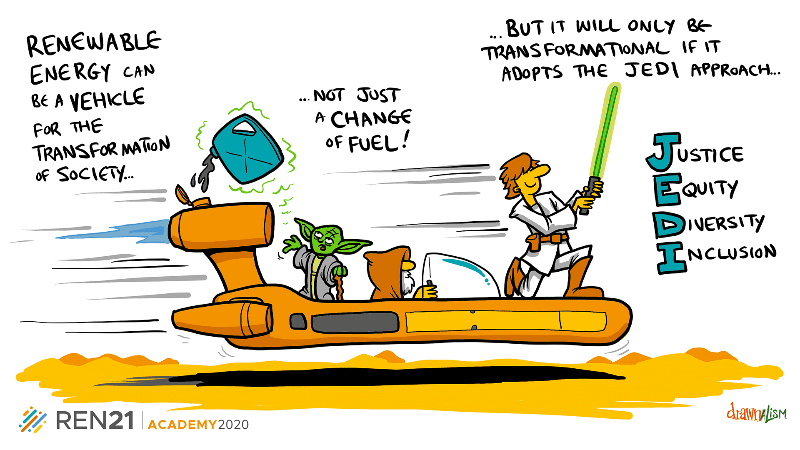 Date: November 23rd to 25th, 2020
Location: Online
Description: The 2020 REN21 Academy was a 3-day immersive virtual lab, creating an informal collaborative space where participants explored strategies to make the structural shift to a renewables-based energy system.
GWNET President, Irene-Giner Reichl, took part in two lead up events to the academy, including a Lean Coffee networking session on the 10th of November and Young Professionals Day on the 22nd of November. 
Lean Coffee was a virtual networking session in a fun and dynamic environment. In this space, Irene led a small group of attendees in discussions around gender inclusivity. 
Additionally, the Young Professionals Day involved Irene participating in the Careers Chat session as a professional/advisor, sharing her experiences with young people from all over the world, and motivating them to tackle current renewable energy challenges and strive to become future leaders.
Access the Academy Knowledge Library here.