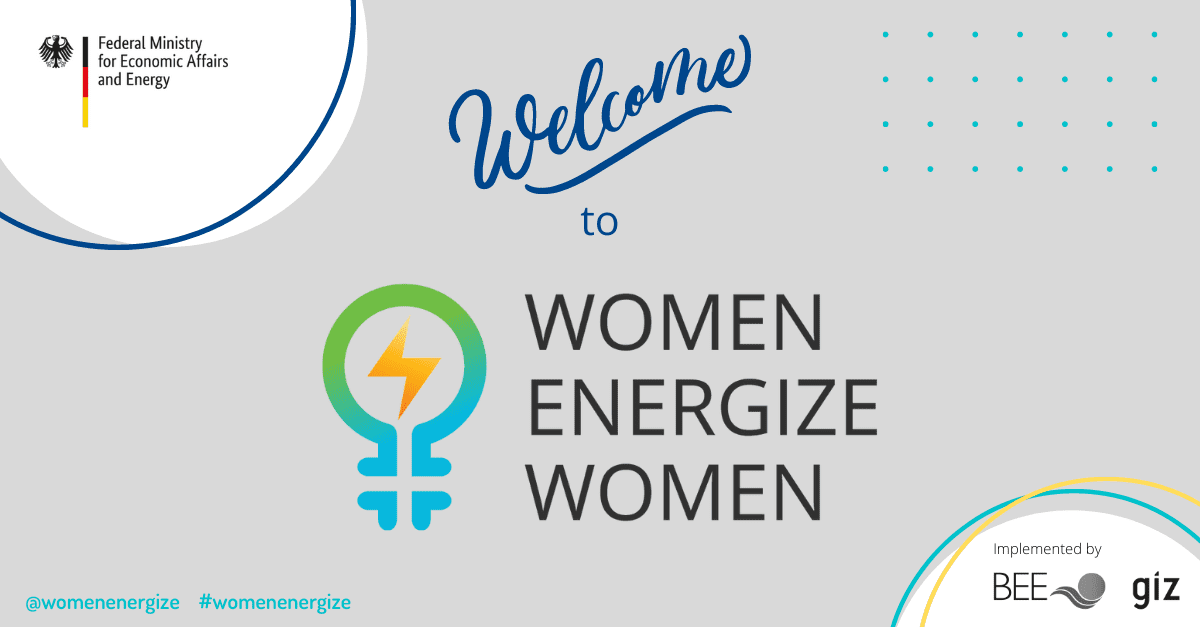 Date: November 22nd 2021 (16:00 CET)
Location: Online
Description: Women Energize Women #womenenergize is a communication initiative of the Federal Ministry for Economic Affairs and Energy (BMWi) and is implemented by the Deutsche Gesellschaft für Internationale Zusammenarbeit (GIZ GmbH) and the German Renewable Energy Federation (BEE) within the scope of BMWi's global project Bilateral Energy Partnerships and Dialogues. The aim of Women Energize Women is to inform, mobilise, inspire and connect women around the world who are working to advance the Energiewende.
The "Women Energize Women Launch Event: The Gender-Energy Nexus: Why gender equality is necessary for the energy transition" centred on the role of women in the energy sector and the need for diversification.
As part of the event, there was a panel discussion around why women's participation in the field is so minimal as well as opportunities for engagement. GWNET Executive Director, Christine Lins, restated GWNET's efforts in seeking to address the current gender imbalances in the energy sector and the endeavours to promote gender-sensitive action around the energy transition in all parts of the world.
Participants were also invited to explore the needed changes in order to shift the gender imbalance in the energy sector. The idea of what the state and the private sector must do to ensure greater women's participation in the energy sphere was also among the discussed topics.
Speakers included:
Moderator: Geraldine de Bastione
Christine Lins, Executive Director GWNET
Tracey Crowe, Chief of Staff and Senior Director, SEforAll
Ellen von Zitzewitz, Deputy Director of the International Energy Cooperation department of the Federal Ministry for Economic Affairs and Energy
Rana Adib, Executive Director REN21
Linda Davis, CEO Giraffe Bioenergy
Watch the recording of the event.