The countries of Central Asia – Kazakhstan, Kyrgyzstan, Tajikistan, Turkmenistan, and Uzbekistan – all have significant renewable energy potential that, with the exception of hydropower, remains largely untapped. Large fossil fuel reserves, particularly in Kazakhstan, Turkmenistan, and Uzbekistan, have traditionally allowed for cheap energy generation.
Now, growing populations and economies and rising energy demand, together with the ageing transmission and distribution infrastructure and international climate change commitments, have created an imperative to initiate a transition to modern, low-carbon energy systems based on renewable energy.
Recognising the need for this energy transition to be just and inclusive, the Organization for Security and Co-operation in Europe (OSCE) and the Global Women's Network for the Energy Transition (GWNET) launched a mentoring program to support the advancement of women working in renewable energy in the region. 
In March 2022, 28 women from all five Central-Asian countries were selected for participation in the program. The participants came from a range of backgrounds and included engineers, researchers, financiers, and entrepreneurs. They worked for NGOs, universities, utilities, energy companies, international organizations, and investment funds, on energy efficiency, hydrogen, hydropower, waste-to-energy, solar PV, community energy and many other issues.
Not all were already active in renewable energy, but all had the ambition to support the energy transition in their countries. The participating women were matched with mentors from more than twenty countries all over the world. For eight months, these mentors, all senior experts in their fields, provided career planning advice, networking support, and guidance on navigating the challenges that come with being a woman in a male-dominated sector.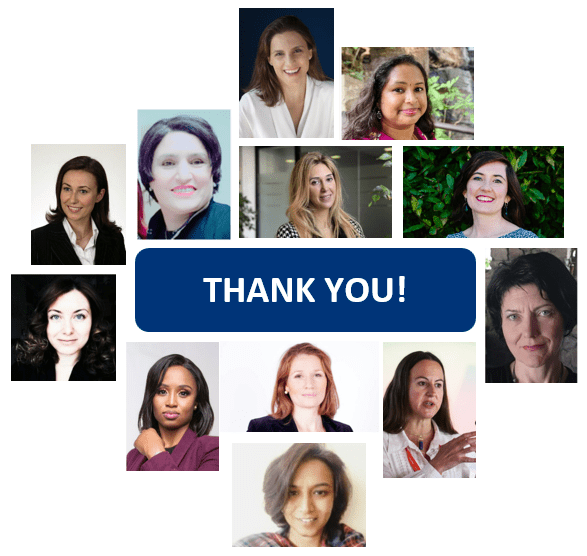 In addition to the mentoring component, the participants also took part in an online course, which dealt with topics such as:
Why advocate for more women in renewable energy?

;

Female leadership in the energy sector

;

and

Just and

equitable

energy

transitions

.
In a series of webinars, the mentees had the opportunity to network, exchange ideas and experiences with invited experts, and receive further career coaching.
The highlight of the program for many was the study tour to Vienna, which took place in late October/early November 2022. Seventeen participants enjoyed five days of high-level meetings, site visits, a leadership workshop, and the 5th Vienna Energy Security Dialogue, convened by OSCE and the World Energy Council (WEC). A detailed study tour recap can be found here. 
The program ended with a graduation webinar, after which mentors and mentees received their certificates. Mentees reported that the program had helped them develop clearer career plans, expand their networks, build their confidence, and increase their resolve to work towards gender-just energy transitions. 
From the first interactions with this group of mentees, we at the GWNET secretariat were struck by their passion and their professionalism. Many obstacles remain on the road to net-zero energy in the countries of Central Asia, but working with these women has boosted our optimism about the future of the region and the world. We cannot wait to see where they will go from here and look forward to staying in touch.