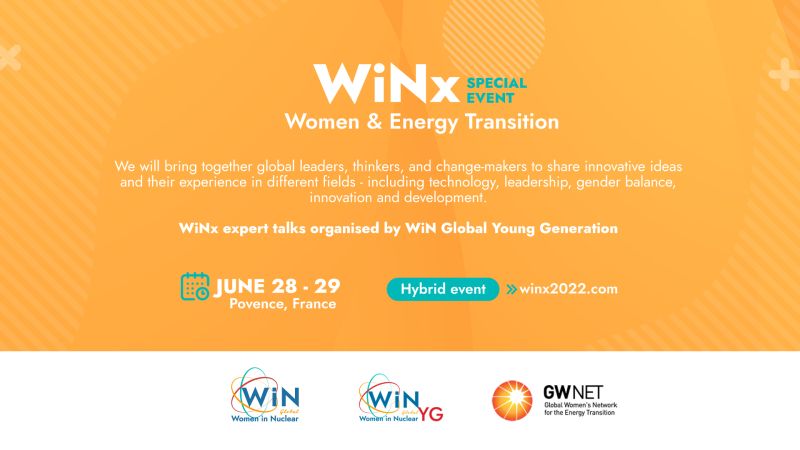 Date: June 28th – 29th 2022
Location: Provence, France
Description: The first edition of the WiNx event was hosted by the Women in Nuclear Global (WiN Global) and the Young Generation, with GWNET as a co-host.
This event whose focus was "Women & Energy Transition" brought together global leaders, thinkers, and action takers to share innovative ideas and their experience in different fields — including technology, leadership, gender balance, innovation, and development.
During the event, an expert panel provided the audience with key insights from the latest global energy trends and policy decisions, focusing on clean energy sources.
It featured high-level speakers from different women-led networks and energy industries, including GWNET Senior Advisor, Irene Giner-Reichl, who spoke about diversity and inclusion in the energy transition, as well as promoting women's leadership within the sector.